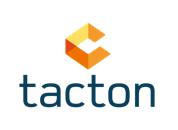 Are you a collaborative and experienced Java Tech Lead with great social skills? Do you want to take the next step in your career at an interesting tech company on a constant journey towards evolvement and growth? Do you enjoy working hands on with Java, and at the same getting to be a leader and take responsability for the team and the delivery of the product? Then this might be the job for you!

YOUR WORKDAY

Tacton is a global company within software solutions and are delivering services to several large corporations such as Siemens, Toshiba and Scania. As a Tech Lead, you will be working with Tactons main product – CPQ – a SaaS-solution that simplifies the workday of thousands of users every day. You will be working as a Tech Lead in one of several small teams, and your job is partly to develop the product and build new features. You will also be responsible for the technical quality of your team or area of expertise. Furthermore, you will be coaching and mentoring the more junior developers in your team.

You will mainly work with the Java-stack, but knowledge in .Net and C# are also being practiced in some of the teams. Since the product is a SaaS solution, the work is cloud based, AWS. The work procedure is agile, and according to SCRUM and sometimes Kanban. As a Tech Lead at Tacton, you will be given the opportunity to work with modern technology, and develop Tactons main product, CPQ (Configure, Price and Quote), which helps your clients to optimize their sales processes to operate in minutes instead of weeks or months.

Perks

New offices close to Centralen
Ability to work remote most of the time, once you are properly onboarded
Dynamic and international engineering team with good atmosphere
A very well-functioning and well-organized release pipeline
Coming functions in CPQ with ability for customers using CPQ to minimize their CO2 footprint
Cutting edge Java stack

WHO ARE YOU?

We are looking for a dedicated person, who communicates and collaborates well with others. We think that you have several years of experience in Java Development, as well as you have been working in some kind of leading tech role before. If you also have knowledge in Kubernetes, AWS and Docker, this is also greatly valued. Since the work environment is international, you should be fluent in both speaking and writing in English. Swedish is on the other hand not required!

As a person you are responsible and not afraid step up and lead your own work, and at the same time you have the capability to be thorough and attentive. Since Tacton as a company is constantly evolving, it's important that you find change rewarding and exciting. If you also enjoy solving complex problems and are curious about the business behind the technique – why are we doing this and for whom? – this will be the perfect role for you!

Requirements

10+ years of experience in Java development
Experience as a Tech Lead or equivalent experience
Experience in some kind of cloud platform (AWS or other)
Fluent in English (spoken and written)

Meritorious Qualifications

Experience in AWS
Experience in CSS
Kubernetes and Docker
Academic degree in IT

Contact

In this recruitment, Tacton collaborates with Wise IT. If you want to know more about the job, contact the responsible recruitment consultant, Johan Eriksson, Unfortunately, Wise IT cannot accept applications via email, as they protect your personal privacy. You can read more about how we process personal data according to GDPR in Wise Group-koncernens policy för behandling av personuppgifter.

Selection is ongoing. Welcome with your application!

About Tacton

Tacton is a pioneering tech company at the forefront of the smart manufacturing revolution. Our software is built on an innovative cloud-based technology platform that redefines how companies design, manufacture, and sell complex products. Our customers include some of the world's leading manufacturers - companies such as Siemens, GE Healthcare, ABB, Toshiba, Scania, and Caterpillar. We have great people at Tacton but we're always looking for more.

Our winning culture
Our company is founded on innovation, research and collaborative thinking.
The people of Tacton come from many parts of the world, and have joined Tacton with a wide variety of backgrounds and experiences. Together we speak more than 30 languages. We are all different, but have one thing in common - our values - Collaboration, Engaged and Courageous.
About Tacton
Tacton's manufacturing software solutions connect customer with product and factory for smarter business. By putting customers at the heart of the process, we enable better sales and more efficient operations. We go beyond CPQ - letting our customers' customers build relationships with their clients, not just products.
Learn more at www.tacton.com

Already working at Tacton?
Let's recruit together and find your next colleague.