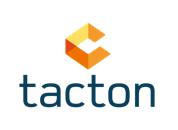 Tacton is looking for their next HR Director, someone to play a leading role in their transformation journey. Someone to drive change, embed structure, and develop the organization in alignment with both short and long-term goals.
Aside from providing expert support towards leadership, your previous experience of building a high-performing HR organization with effective structures and processes ideally in an international environment will be called upon to succeed in the role.
The role will lead the HR function and proactively strengthen Tacton's employer brand for both current and potential talent, reporting directly to the CEO and being a part of the executive leadership team. We offer a competitive package with equity.
Break-down of the tasks:
Identify, develop and implement HR processes and structures such as recruitment, onboarding, role descriptions/ definitions, KPI's for HR and performance, etc
Providing strategic and operational support to leaders across Tacton's entire organization
Building and driving organizational culture and values throughout Tacton.
Lead and develop an employer branding strategy and implementation
Take ownership of the activities and projects that promote continual learning, staff and leadership development
Deliver recruitment for key personnel and specialists
The must have's
Around 6 years experience of a business-oriented HR role with both strategic and operational focus combined with academic qualifications
Experience in driving change and organizational transformation
Knowledge of and exposure to implementing digital innovations to improve HR processes
Leadership experience
Experience from negotiations
Professional levels of fluency in English
The nice have's
If you can boast experience from the Tech/ IT sector and have worked across geographies in international companies, that will be highly relevant.
What You'll Bring With You
We think you are an analytical, self-driven, motivator with exceptional levels of both energy and drive.
You are an inspiring leader who challenges, coaches, and supports the team.
A dedicated team-player who adapts, integrates, and communicates effectively across all levels of the organisation
You are pragmatic and resultoriented with knowledge, interest, and a passion for tech
About Tacton
Tacton is a world leading and fast growing SaaS provider in advanced sales and product configuration, an enterprise software category also called CPQ (Configure, Price, Quote). Driving digital transformation in the manufacturing industry, Tacton's solutions allows the world's leading manufacturers to link their customers to their products. The technology redefines how product configuration is managed – making it dramatically easier to design, configure and sell complex solutions to multiple stakeholders. Tacton's uniqueness lies in the handling of complex configurations and seamless integration with ERP, CRM, and PLM systems. Customers are leading industrial manufacturers – companies like GE, Siemens, ABB, Scania and TetraPak.
A Visionary in Gartner's Magic Quadrant for CPQ in two consecutive years, Tacton is growing with purpose in the CPQ software space, and the market is taking notice.
Tacton is a global company with over 250 employees. Headquartered in Stockholm, Sweden with 50% of the employees, Tacton has offices in Karlsruhe, Germany, Chicago, USA, Tokyo, Japan and Warsaw, Poland. US is a growth market.
About Lagotto Executive Search & Interim
Our clients can count on an engaged and agile partner with a thorough understanding of both their business and their organization. We build long-term relationships, continually acquiring knowledge and are up to date when it comes to understanding both the current and emerging challenges within our sector.
We boast extensive experience within strategic competence development at both group and individual levels. We recruit for potential and think long-term.
In our continual endeavour to sharpen and broaden our offering, we remain updated and abreast of developments relevant to our clients, branch and areas of expertise.
By following and contributing to current research within HR, we have a solid understanding of the prevailing trends relating to digitalisation, organisational development and leadership. Follow us on Linkedin to be part of our network - and share the insight.
Lagotto is a a wholly owned subsidiary of Amendo Group, delivering talent solutions since 2001. Read more about us at lagottosearch.se
Questions and contact
Tacton is working with Lagotto Executive Search & Interim in this recruitment process. If you have any questions regarding this specific role, please contact senior consultants christos.voglis@lagottosearch.se, 073-082 62 12 or ulrika.kjellberg@lagottosearch.se, 072-539 66 03. Interviews and selection are ongoing so please do not hesitate to register your interest in the role before November 20.
Our winning culture
Our company is founded on innovation, research and collaborative thinking.
The people of Tacton come from many parts of the world, and have joined Tacton with a wide variety of backgrounds and experiences. Together we speak more than 30 languages. We are all different, but have one thing in common - our values - Collaboration, Engaged and Courageous.
About Tacton
Tacton's manufacturing software solutions connect customer with product and factory for smarter business. By putting customers at the heart of the process, we enable better sales and more efficient operations. We go beyond CPQ - letting our customers' customers build relationships with their clients, not just products.
Learn more at www.tacton.com

Already working at Tacton?
Let's recruit together and find your next colleague.