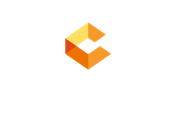 About the role
The Integration Consultant will specialize in integrating Tacton's Configure, Price, and Quote (CPQ) solution into a customer's existing technology infrastructure to improve operational efficiency, streamline processes, and enhance and simplify the overall functionality of systems.
This role will be responsible for providing expertise, best practices, and structured solutions to meet customer integration needs, helping them leverage Tacton CPQ to achieve business value and engage with their customers more effectively.
This involves analyzing, mapping, implementing, and supporting integrations with systems like SAP, Oracle, Salesforce, Microsoft Dynamics, and others, contributing to Tacton's mission of supporting customers in their digital transformation.
What you will do
As an Integration Consultant your day-to-day tasks will consist off:
Provide expertise on Tacton products and analyze client requirements to design integration solutions that meet their needs and expectations.
Develop, test, and deploy integration solutions using various technologies and platforms, such as web services, APIs, cloud-based techniques, middleware, etc.
Troubleshoot and resolve any integration issues or errors that may arise during the project lifecycle.
Provide technical support and guidance to customers and internal teams on integration best practices and standards.
Document integration processes and procedures and ensure compliance with quality and security policies.
Stay updated on the latest trends and developments in integration technologies and platforms.
Lead customer workshops to understand their needs and gather requirements.
Collaborate with Project Managers to plan and execute projects effectively.
Work with large multinational manufacturing companies with an international presence.
You will join a great team consisting of solution consultants with different backgrounds and seniority levels, and report to Bartlomiej Siwek, Director Consulting America. As Integration Consultant you will develop, learn, and grow together with a team dedicated to delivering the best customer experience journey.
Requirements
Bachelor's degree in computer science or a related field.
At least two years of experience in software development or integration roles
Previous experience in manufacturing companies in the IT area, preferably within SaaS.
Experience implementing integrations, preferably with systems like SAP, Oracle, Salesforce, ERP, CRM, and PLM.
Proficiency in integration technologies and languages commonly used in integration, such as Java, Python, C#, or JavaScript.
Knowledge of scripting languages for automation and customization.
Knowledge of relational databases and SQL.
Experience with CPQ solutions and product structure mapping.
Strong English communication skills for multinational client interactions.
Who will thrive in this role
You are a tech savvy individual with a strong desire to provide excellent customer service through software solutions. You enjoy working in a dynamic, fast-paced environment and are comfortable working both independently and as part of a team. A customer-focused approach is key to be able to demonstrate a continuous eagerness to learn and stay updated on current industry trends. You possess exceptional business acumen and problem-solving abilities, capable of transforming customer requirements into innovative integration solutions. Moreover, you have a strong business sense to align technical solutions with strategic goals and act as a trusted advisor.
The recruitment process consists of:
Screening call with Global Talent Acquisition Partner
Personality test and logical ability test
Business interview with our hiring manager
Cultural and background interview with global talent acquisition
Interview with internal partner
Reference check

What we offer
A competitive salary and great healthcare package are certainly at the top of the list. How do flexible work hours (as long as you attend remote team meetings), and a great work environment sound?
At Tacton you will get the chance to develop your career in an organization that values teamwork and promotes individual growth. We offer a global and open environment working with the latest technology to solve important and complex problems in the manufacturing industry. We offer flexible working conditions, and our teamwork is based on knowledge sharing and professional respect.
Most importantly, we put high value on working as a team and having a great time together!

Our work culture and why you belong
Collaborative, Engaged, Trustworthy, Customer-Oriented, and Visionary. Do any of these value words resonate with you? If so, we would love to hear more.
And value words are only the tip of the iceberg! Our culture is so much more than words on a poster, we are all dedicated to making Tacton a great place to work. We may describe our culture as "casual" with little hierarchy, and no "big egos". We value effort and celebrate successes. We treat each other kindly and we politely disagree with no hard feelings.
You may find that Tactonites come from many different parts of the world, with many different stories and experiences. And we think that this diversity is part of what makes us great!
We are proud to be an Equal Opportunity Employer committed to providing an environment that champions diversity. The more inclusive we are, the stronger we become.
As a Tactonite you will be welcomed with open arms (even virtually), and we have a comprehensive onboarding program that lets you get up to speed on everything Tacton does. We look forward to receiving your application. We encourage you to apply as soon as possible as we consider applications on a rolling basis.

About Tacton
Tacton is a leading Software as a Service company trusted by global manufacturers. We got started in the late 1990's when six computer scientists figured out a revolutionary way to help Manufacturers overcome their most business-critical, product configuration challenges. Since those early days, we have grown to support global manufacturers seeking to thrive in a changing world.
We invite you to find out more about us @ www.tacton.com/about
Contact
Sofia Hargedahl
Global Talent Acquisition Partner – People Experience
Our winning culture
Our company is founded on innovation, research and collaborative thinking.
The people of Tacton come from many parts of the world, and have joined Tacton with a wide variety of backgrounds and experiences. Together we speak more than 30 languages. We are all different, but have one thing in common - our values - Collaborative, Customer Oriented, Engaged, Trustworthy, Visionary.
About Tacton
Tacton is a leading SaaS company within CPQ and Design Automation making sales simple for complex products.
Already working at Tacton?
Let's recruit together and find your next colleague.